By One Measure, S&P 500 Volatility Is Highest Since 1938: Chart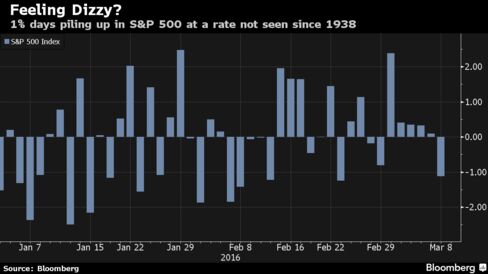 Violent swings are whipsawing stock investors more frequently than any year since the Great Depression. The Standard & Poor's 500 Index has moved at least 1 percent in either direction in 25 of 45 trading sessions so far this year. That rate of 56 percent puts 2016 on track to exceed the 53 percent experienced during the full year of 2008 and would mark a level not seen since 1938, data compiled by Bloomberg show.
Before it's here, it's on the Bloomberg Terminal.
LEARN MORE