U.S. Wages Lagging Economy by Three Years May Slow Fed: Chart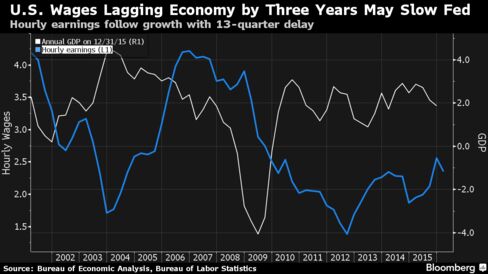 As the Federal Reserve prepares to update economic projections that'll provide insight into how quickly it anticipates to raise interest rates, policy makers are pointing to muted wage growth as a sign for absent inflation pressures that may slow the tightening pace. Hourly earnings for U.S. private sector, non-supervisory production workers rose 2.4 percent on the year in February, versus an average of 3 percent over the past two decades. Wage growth bottomed out in the third quarter of 2012, three years and a quarter after the economy passed its trough in 2009.
Before it's here, it's on the Bloomberg Terminal.
LEARN MORE