Tokyo's Haneda Airport Eclipses Heathrow on Tourist Surge: Chart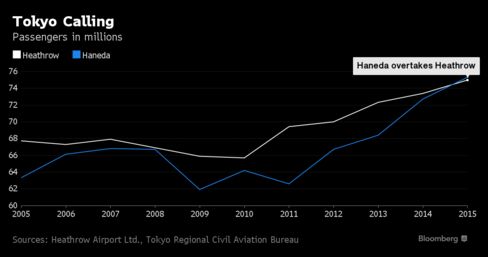 A surge in tourists helped Tokyo's Haneda Airport surpass London's Heathrow last year. The Japanese hub became the second in Asia, following Beijing, to top Europe's busiest, handling 75.3 million travelers. Haneda has expanded overseas routes after opening a fourth runway in 2010, while the U.K. has delayed a decision on a third runway at Heathrow ahead of London's mayoral election in May.
Before it's here, it's on the Bloomberg Terminal.
LEARN MORE