First Word Asia: Samsonite Bags Its Biggest Acquisition Yet
Mar. 4, 2016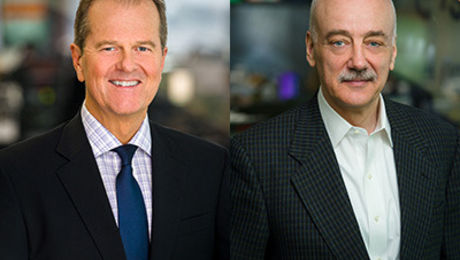 "We have always wanted to have Tumi in our portfolio," Samsonite Chief Executive Officer Ramesh Tainwala said in a Bloomberg Radio interview Friday.
Samsonite International has agreed to buy luxury baggage maker Tumi Holdings Inc. for about $1.8 billion in its biggest acquisition. Tumi investors will receive $26.75 per share in cash, according to Samsonite. That's about 33 percent more than the New Jersey-based company's closing price on Wednesday, before a possible takeover was reported.
Bloomberg's Bryan Curtis and Doug Krizner spoke with Samsonite Chief Executive Officer Ramesh Tainwala on First Word Asia.
First Word Asia on Bloomberg Radio: Breaking economic, business and market news as it happens around the globe, with a special focus on Asia.
 
SoundCloud: First Word Asia: Mar. 7, 2016
 
←Listen to previous clip Listen to next clip→
Before it's here, it's on the Bloomberg Terminal.
LEARN MORE