Can Shake Shack's Slowing Growth Keep Valuation Aloft?: Chart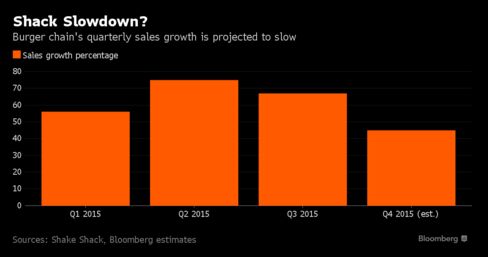 Shake Shack Inc.'s sales growth has slowed recently, calling into question its relatively high valuation. As of Friday, the company's price-to-earnings ratio was about 323, compared with 27 for the Standard & Poor's 500 Restaurants Index. The burger seller reports fourth-quarter earningson Monday, and revenue growth is expected to slow to 45 percent versus 67 percent in the prior quarter.
Before it's here, it's on the Bloomberg Terminal.
LEARN MORE