Spain Foreclosures Drop Most in 7 Years as Economy Grows: Chart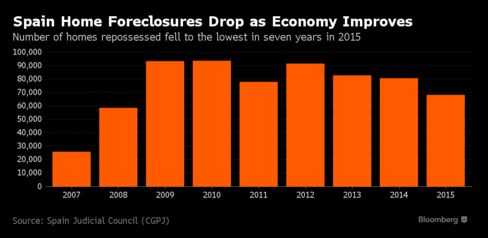 The number of home foreclosures in Spain fell last year to the lowest level since 2008 as the economy expanded at the fastest pace since the European debt crisis. Home repossessions became a symbol of the collapse of the housing bonanza that swept the nation fueled by cheap credit.
Before it's here, it's on the Bloomberg Terminal.
LEARN MORE