Samsonite Takeover Packs Potential for Tumi in Asia: Chart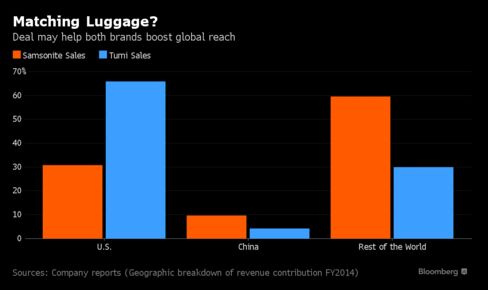 Samsonite International SA's $1.8 billion acquisition of Tumi Holdings Inc. may help boost its own presence in the U.S. while allowing it to expand Tumi's sales in Asia and Europe. Although two-thirds of Tumi's sales come from the U.S., "the real opportunity is outside North America," Samsonite Chief Executive Officer Ramesh Tainwala said in an interview after the deal was announced. About half of Tumi's sales may come from Asia in the next five years, he said.
Before it's here, it's on the Bloomberg Terminal.
LEARN MORE