No More Private Planes? New FIFA President Flies EasyJet to U.K.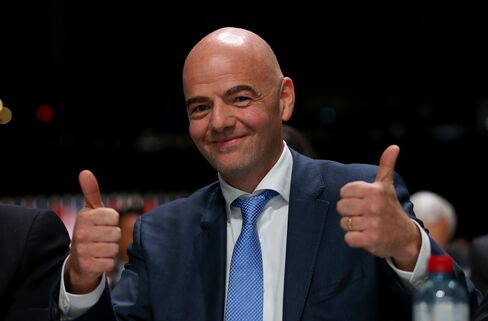 Gianni Infantino has promised to cut FIFA's spending

Soccer's global body is known for lavish perks for top brass
FIFA's new president took office promising to cut costs at the global soccer body and pass the savings along to member countries. So in his first trip abroad, Gianni Infantino booked a ticket on EasyJet, one of Europe's lowest-frills carriers.
The contrast with his predecessor, Joseph "Sepp" Blatter, is stark. Under Blatter, whose 17-year reign ended following a ban for ethics violations, FIFA was known worldwide to spare no expense for senior officials, who flew first class, were chauffeured in limousines, and received generous per diem allowances. Blatter preferred to travel by private jet.
"I came with EasyJet today because it was simply the best option," Infantino told reporters. He flew from Geneva to Bristol in the U.K. after saying goodbye to former colleagues at European soccer governing body UEFA. He then traveled by car to Cardiff in Wales, where he's attending a meeting of soccer's rule-making body. "I always take the easiest and best option for me."
Cost-cutting was a key theme in Infantino's campaign, the flip side of promises he made to double cash handouts to FIFA's 209 member associations to $5 million every four years, and also to give $40 million to soccer's six regional confederations.
FIFA's compensation committee has already decided -- though not yet revealed -- Infantino's salary. He'll earn less than his secretary general after reforms passed last week make FIFA's political arm separate from its commercial operation. "I can only say that I was elected by the FIFA Congress to be the leader of FIFA, to be leading FIFA, not to be the deputy to the general secretary," he said.
Before it's here, it's on the Bloomberg Terminal.
LEARN MORE