So you've finally persuaded yourself to join a gym. Now what do you wear when you go there?
The boom in high-end athleisure means that if you wear your old college T-shirt and a pair of shorts that don't quite fit, you'll stand out in the free weight area among a sea of snugly attired, black-and-neon-draped fitness fanatics. You don't want to look more schlubby than everyone else—what if you meet someone?—but you also don't want to look like the guy who spends too much time at the gym.
Here's our advice: Start wearing comfortable, well-fitting clothes from a lesser-known activewear brand. Most people are familiar with such megabrands as Nike, Adidas, and Lululemon, but a lot more creative options might fit your personal workout regimen even better.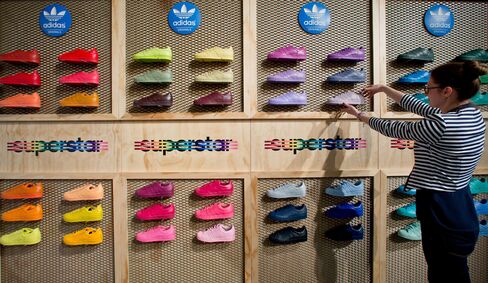 Slowly but surely, more and more men are looking to wear something other than black, gray, or white in the gym, and that's exactly why Tiffany Ying started one such independent brand, Masterclass Apparel. "We started the line when my husband, who works out a lot, noted that he was jealous of the variety of options in my activewear." Indeed, why should the ladies have all the fun? Ying continued: "He'd been wearing the same old brands since he was 15 and was ready for a change but didn't find anything that spoke to his own style evolution."
Plenty of options are out there. Here are 10.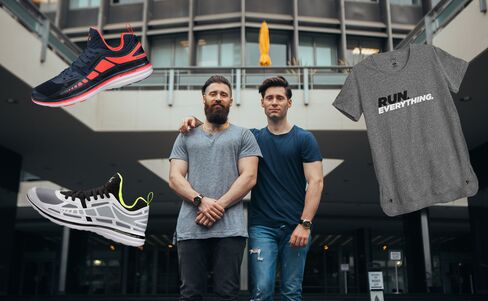 Need to Know: Also known as APL, Athletic Propulsion Labs was founded by identical twins Adam and Ryan Goldston in 2009. The former college athletes' mission was to create an activewear brand that provides the best mix of design and performance. They became rather popular in 2010 when the NBA banned APL shoes because they gave players an unfair advantage of jumping higher. So it's safe to say the duo knows a thing or two about technology and performance.
What to Buy: Any of their lightweight TechLoom sneakers so you can test drive the technology yourself. Also, feel free to choose a pop of color, such as these deep red colored kicks ($140, athleticpropulsionlabs.com)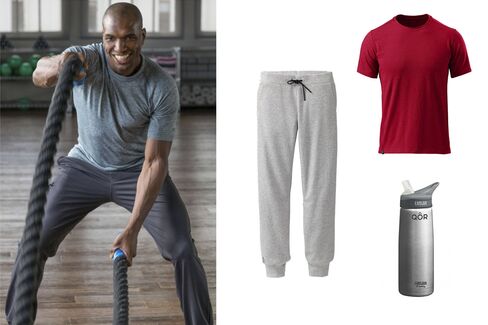 Need to Know: Founded by a former chief executive of Athleta, Joe Teno, QOR (pronounced core) uses high-performance fabrics with a focus on fashion. From the day-to-day activities of the office to warming up in the weight room, QOR offers a selection of apparel that is quite versatile and great for layering.
What to Buy: The "Push Up, Sit Up, Pull Up, But Never Give Up" shirt ($49, qorkit.com) will be your daily motivator at the gym. Get one. And pair it with QORtec ultra-light running shorts ($79, qorkit.com)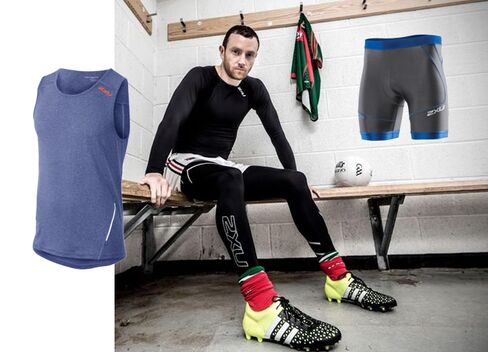 Need to Know: Pronounced, "two times you," this Australian brand was launched in 2005 aiming to use the world's most advanced compression technology. The goal was to help reduce muscle strain and soreness. Minus footwear, you will find everything you need from tops to bottoms to hats and accessories.
What to Buy: Give its compression technology a go by trying its compressions shorts, tights, or one of their many tops, such as the elite compression long-sleeve shirt ($109.95, 2xu.com).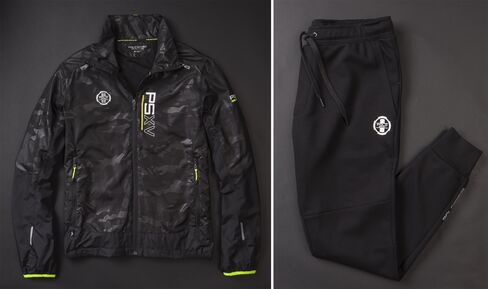 Need to Know: In 2015 Ralph Lauren added a new label to its brand that specifically focuses on high-performance wear—Polo Sport. For Polo Sport, Ralph Lauren drew inspiration from soccer, football, rugby, cycling, and boxing, so expect technical details for dynamic movements.
What to Buy: If you're a gym rat and into tech wearables, you must get yourself a polotech shirt ($295, ralphlauren.com). The shirt measures your heart rate, breathing depths, and balance, in addition to other key metrics and sends the data straight to your iPhone or Apple watch.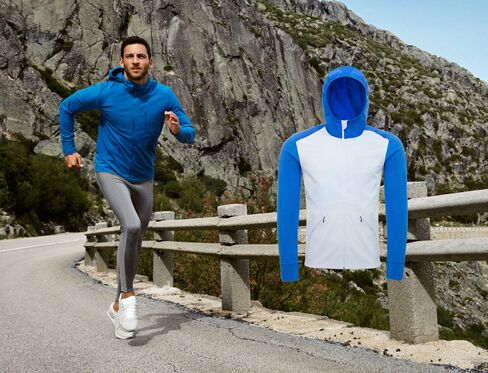 Need to Know: The luxury activewear brand, founded in November 2015, uses superfine merino wool and other fashion fabrics in designs that are superminimal.
What to Buy: A wind vest in blue or heather ($280, aeance.com) to layer over your men's short-sleeve jersey ($160, aeance.com).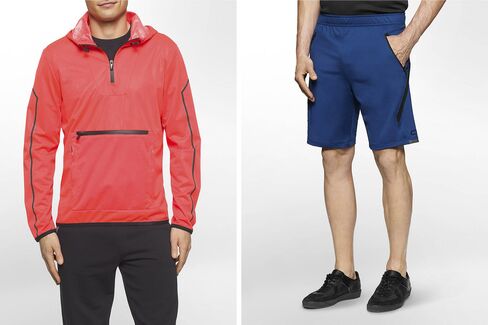 Need to Know: Calvin Klein launched its activewear late last year, featuring a range of tees, sweats, shorts, and compression leggings. Expect sporty details and the iconic CK logo, so you can easily Instagram under the hashtag #mycalvins.
What to Buy: A colorblock reflective print short-sleeve T-shirt ($35, calvinklein.com) and pair it with performance sweats ($85, calvinklein.com)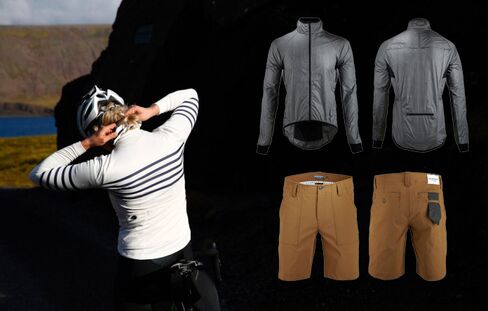 Need to Know: This is one of the few brands that produces first-class cyclewear for avid bike riders. You will find technical fabrics and streamlined cuts that will keep you comfortable and cool while active.
What to Buy: One of its iconic Breton-striped jerseys, such as its long-sleeve version called Claudette ($202.00, cafeducycliste.com)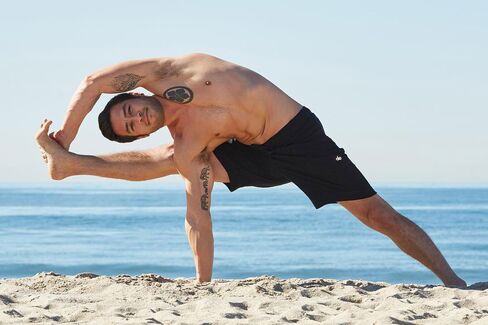 Need to Know: Based in Los Angeles, ALO Yoga is designed by yoga enthusiasts to ensure that the quality and innovative fabrics meet any yogis' expectations. If yoga is your thing, get familiar.
What to Buy: One of its yoga mats ($44, aloyoga.com) to go with your Alo Yoga look, obviously.
Need to Know: If you're looking to inject some color or pattern into your gym gear, get to know Masterclass Apparel. It offers a range of products, from tanks to compression pants, that use four-way stretch technology for a full range of motion.
What to Buy: Something bold or a pop of print, such as its blue deep-sea tank ($145, masterclassapparel.com) or the black camo V-neck T-shirt ($145, masterclassapparel.com)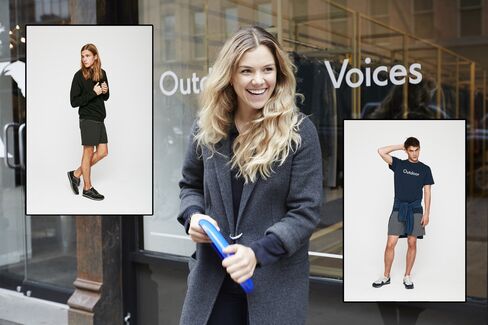 Need to Know: Started by Colorado native Tyler Haney, who graduated from Parsons School of Design, Outdoor Voices is a lifestyle brand that makes technical apparel for recreation purposes. It was the first activewear brand to be carried at mega chain store J.Crew, and French label APC recently invested in it.
What to Buy: Its three-piece kit ($200, outdoorvoices.com) offers everything you need to hit the gym (minus the sneakers), including its flatiron tee, rec shorts, and upstate crewneck sweatshirt—all inside an Outdoor Voices-branded tote.
Moti Ankari is the associate market editor for Bloomberg. Follow him on Twitter and Instagram, or contact him at mankari@bloomberg.net.
Before it's here, it's on the Bloomberg Terminal.
LEARN MORE