Smart Money Buying Stocks Shows S&P 500 Rally Has Legs: Chart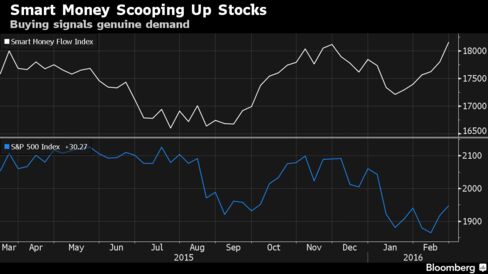 For skeptics who pointed to corporate buybacks or bears capitulating as evidence that the recent rally in stocks lacked genuine investor demand, here is something to ponder -- the Smart Money Flow Index, which tracks the market's move in the final 30 minutes of trading that's usually dominated by professional managers, has risen for six straight weeks. Such a stretch of increases has occurred 45 other times since 1932, with the Standard & Poor's 500 Index averaging returns of 3.6 percent three months later, compared with a normal rate of 2.1 percent, data compiled by Bloomberg show.
Before it's here, it's on the Bloomberg Terminal.
LEARN MORE