Last Time Gold ETF Flows Were Higher QE Was Just Starting: Chart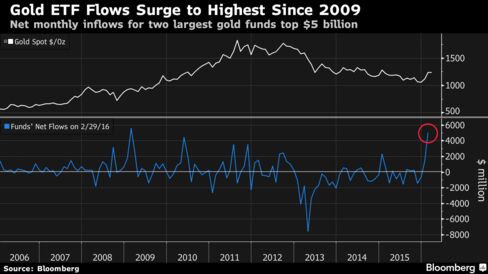 Investor flows into the two largest gold exchange-traded funds topped $5 billion for February. State Street's SPDR Gold Shares ETF attracted $4.186 billion for the month and iShares Gold Trust raked in $887 million. The last time flows were higher the S&P 500 had fallen more than 18 percent for the year and the U.S. Federal Reserve was just three months into its first quantitative-easing program.
Before it's here, it's on the Bloomberg Terminal.
LEARN MORE