U.K. Manufacturing Weakness May Persist for Some Time: Chart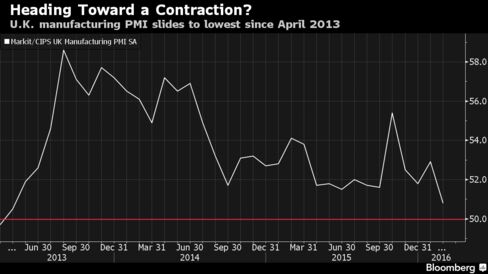 Markit's U.K. factory index plunged to 50.8 in February, close to the 50 level that divides expansion from contraction. Even more worrying, the forward-looking measure of new orders is at just 50.2, indicating more weakness ahead, particularly with the uncertainty surrounding the "Brexit" vote this year. While manufacturing is only a small part of the economy, the drop in the index puts more emphasis on the gauges of construction on Wednesday and services, the biggest part of the economy, on Thursday.
Before it's here, it's on the Bloomberg Terminal.
LEARN MORE