U.K. Bank Chiefs Old and New Get $36.8 Million for 2015: Chart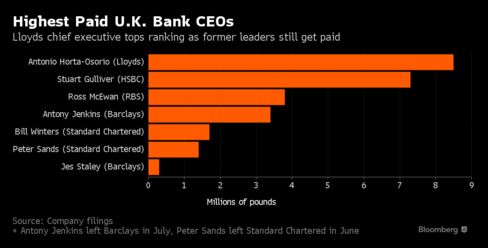 Britain's largest banks awarded pay packets worth a combined 26.4 million pounds ($36.8 million) for the 2015 performance of their chief executives, including those who left their posts during the year. Lloyds Banking Group CEO Antonio Horta-Osorio was the highest paid, beating HSBC Holdings Plc's Stuart Gulliver who got his lowest compensation package since taking the helm in 2011.
Before it's here, it's on the Bloomberg Terminal.
LEARN MORE