First Word Asia: 'Goose Egg' at the G-20
Feb. 29, 2016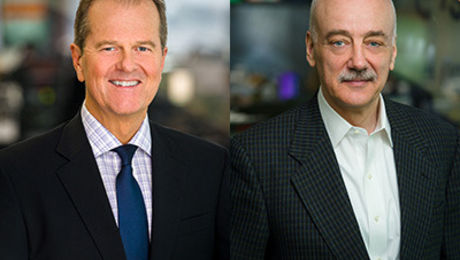 "We got nothing in Shanghai, a total goose egg," said Scott Kennedy, Director, Project on Chinese Business and Political Economy, the Center for Strategic Intelligence, when asked about the G-20 meetings over the weekend.
Chinese stocks fell on the first trading day after the wrap-up of the G-20 meetings. Some investors were disappointed by a lack of specific measures to boost growth during the meeting. The yuan headed for its longest losing streak this year.
On First Word Asia, Bloomberg's Bryan Curtis and Doug Krizner asked Kennedy what investors took away from the meeting.
First Word Asia on Bloomberg Radio: Breaking economic, business and market news as it happens around the globe, with a special focus on Asia.
SoundCloud: First Word Asia: Feb. 29, 2016
←Listen to previous clip Listen to next clip→
Before it's here, it's on the Bloomberg Terminal.
LEARN MORE