Facebook Brazil Dispute Shows Tougher Path to Next Billion Users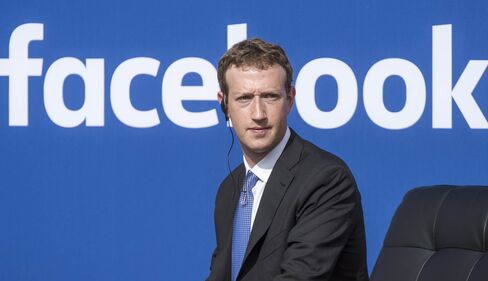 Executive held by police on order related to data in drug case

Move follows court block of WhatsApp in similar circumstances
Facebook Inc.'s international expansion has been challenged by application shutdowns, regulatory blocks and protests. On Tuesday, the Brazilian government tried another tactic: detaining an executive.
Brazil's federal police took an executive into custody Tuesday for failing to cooperate with judicial orders related to information on the company's website in an investigation of drug trafficking. A judge in Sergipe ordered the detention of Diego Dzodan, vice president of Latin America at Facebook and Instagram, according to a person familiar with the matter who wasn't authorized to speak publicly, after the social-media company repeatedly failed to comply with the court order. The executive remains in custody and is responding to questioning in Sao Paulo, according to a police statement.
"We are disappointed with the extreme and disproportionate measure of having a Facebook executive escorted to a police station in connection with a case involving WhatsApp, which operates separately from Facebook," the Menlo Park, California-based company said in an e-mailed response to questions. "Facebook has always been and will be available to address any questions Brazilian authorities may have."
Dzodan could be held before being charged or brought to a trial for a maximum of 30 days under this court order, though that period could be extended for 30 more.
The dispute is the latest in a set of run-ins with international governments, indicating the road to Facebook's next billion users may be harder than the first 1.6 billion. The company has faced off with regulators in India over an app for first-time Internet users, and lost. The program, Free Basics, was earlier shut down in Egypt. And it's not Brazil's first attempt to get the company to cooperate with its laws. In December, a Brazilian court blocked Facebook's WhatsApp messaging service temporarily after it refused to turn over the content of communications between alleged drug dealers involved in a criminal case. The outage affected more than 100 million local users and elicited outrage on social media.
Facebook Chief Executive Officer Mark Zuckerberg said at the time that he was stunned by the "extreme decision by a single judge to punish every person in Brazil who uses WhatsApp."
Brazilian Law
Internet law in Brazil allows judges to request the release of confidential information when there is sufficient indication that the data contributed to criminal acts. The judge can also take measures to force telecom and Internet companies to release the data.
Brazil has tried the detention tactic before. Early last year, Brazilian police burst through the gates at the Sao Paulo apartment of Microsoft's top executive in Brazil and demanded he present himself before a court. The software maker had refused to turn over Skype data stored in the U.S. that involved a Brazilian customer under criminal investigation.
Refusing to turn over the data violates Brazilian law; turning it over violates U.S. wiretapping law, Microsoft President Brad Smith said last week. The executive, who Microsoft declined to name for security reasons, is still facing charges and Brazil has fined Microsoft $28 million so far.
Before it's here, it's on the Bloomberg Terminal.
LEARN MORE