Odd Lots: How a Financial Analyst Did a Favor for a Friend and Uncovered a $7 Billion Ponzi Scheme
Uncovering the Allen Stanford scandal.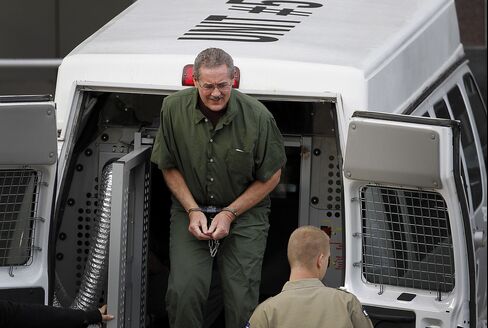 Every week, hosts Joe Weisenthal and Tracy Alloway take you on a not-so-random walk through hot topics in markets, finance, and economics.

In late 2008, the world was reeling from a global financial crisis. As markets tanked and funding became scarcer by the day, two massive Ponzi schemes unraveled. One was the $17.5 billion Ponzi run by Bernie Madoff, the other was a smaller but no less interesting scheme run by R. Allen Stanford, a flamboyant Texan who lived on the small Caribbean island of Antigua and operated a bevy of companies under the Stanford brand.
Best known for his involvement in the sport of cricket, Stanford soon found himself under a much less flattering spotlight thanks to the work of one independent financial analyst, Alex Dalmady.
This is the story of how Dalmady did a favor for a friend—and found himself uncovering a $7 billion investor fraud.
Some seven years after Dalmady's work set in motion the events that would eventually culminate in Stanford's downfall, we discuss the research note that sparked a thousand stories and whether he expects more such schemes to emerge in the wake of recent market upheaval.
Subscribe to the Bloomberg Odd Lots podcast (Pocket Casts)
Subscribe to the Bloomberg Odd Lots podcast (iTunes)
SoundCloud: Episode 17: The Analyst Whose Favor for a Pal Revealed a $7 Billion Fraud by Bloomberg Business
Before it's here, it's on the Bloomberg Terminal.
LEARN MORE