Saudi Arabia Loosens Mortgage Rules After Home Sales Wane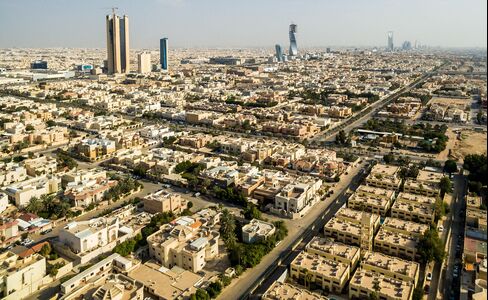 Regulator halves minimum down payment to 15% of home's value

Tighter requirements hurt home buying last year, analyst says
Saudi Arabia's central bank slashed by half the down payment needed for house buyers to get a mortgage, 15 months after requirements came into effect that stalled growth in the country's home-finance market.
Banks are allowed to lend as much as 85 percent of the value of a home compared with an earlier maximum of 70 percent, the Saudi Arabian Monetary Agency said on its website. The regulator set the earlier requirement in November 2014. The new limits effectively cut the consumer's payment to 15 percent of the purchase price from 30 percent. The new terms have been agreed on with the Saudi housing and finance ministries, SAMA said.
"It is certainly a positive development because it will make buying a house more affordable for an average individual," said Murad Ansari, a Riyadh-based analyst at EFG-Hermes Holding SAE. "However, banks might not be as aggressive to lend as they were before,'' partly because "liquidity levels at banks are much tighter than they were 12 to 18 months ago because deposit growth has slowed down sharply."
Saudi Arabia's mortgage loan book was growing at about 40 percent annually between 2011 and 2014, Ansari said. The late-2014 requirement of a 30 percent down payment by the buyer on a property's value almost dried up demand for mortgages by placing home homes out of reach for many potential owners.
The Persian Gulf country's mortgage-loan book, which stood at 102.2 billion riyals ($27.2 billion) at the end of December, grew by 8 billion riyals in 2015 compared with 18 billion riyals a year earlier, Ansari said.
Saudi Arabia is seeking to boost home ownership, approving a mortgage law in 2013 as well as a controversial regulation taxing undeveloped land within urban boundaries to boost the availability and affordability of homes.
The country has been working with Boston Consulting Group to start a state-owned mortgage firm similar to the U.S.'s Fannie Mae and Freddie Mac, people with knowledge of the plans said in November.
Before it's here, it's on the Bloomberg Terminal.
LEARN MORE