Oil's Slide Gives Modi a Painless Fix for India's Budget: Chart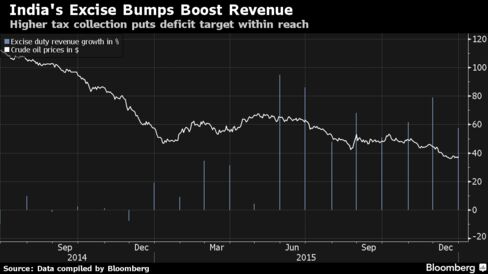 Prime Minister Narendra Modi will have some good news when his government presents its fiscal budget at 11 a.m. in New Delhi on Monday. Excise tax collections from petroleum products in April-December nearly doubled from a year earlier, putting his budget deficit target for the year through March well within reach. Falling crude prices made it easy: Consumers didn't feel the pinch as Modi raised tariffs on gasoline and diesel at least seven times, helping bridge shortfalls in asset sales and direct taxes.
Before it's here, it's on the Bloomberg Terminal.
LEARN MORE