Despite increasingly stringent fuel and emissions regulations for automakers worldwide and growing American sheepishness about gas mileage, the rule of luxury SUVs is not over.
Not even close.
Next week at the Geneva Motor Show, look for luxury SUVs to dominate the show floor, with sport utility debuts from Maserati, Tesla, and Audi, among others, hitting Europe for the first time.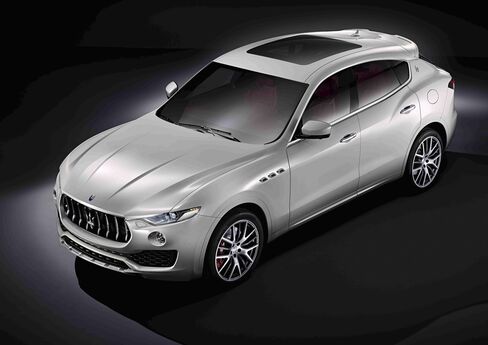 "The popularity of SUVs, which consumers are willing to pay a premium for compared with their passenger-car-platform mates, is helping boost automakers earnings and profitability," said Stephanie Brinley, senior analyst at IHS Automotive. "Luxury premium and mainstream brands have nearly all added new SUV products to their lineups—without taking away their traditional sedans."
Consumer interest in these SUVs is driven primarily by their perceived practicality over sedans. According to Brinley, many customers prefer the higher seating position, better visibility, and more useful cargo space of a utility vehicle.
"Automakers have responded to that demand," she said.
Many eyes will be on Maserati, which will unveil its first-ever SUV, the Levante. The Italian automaker is one of the final high-end brands to offer an SUV. Bentley's new Bentayga, which is shipping to customers now, will also be on the Geneva floor in striking "Sequin Blue." Jaguar's F-PACE is scheduled for release later this year, and Lamborghini has an SUV in the works. Holdouts include Rolls-Royce, which has said it will never make one, and Ferrari, which has thus far declined as well. The Levante will appear here in Geneva on Monday, and Maserati has said the SUV will offer V6 and V8 engines, with a possible diesel option by 2018.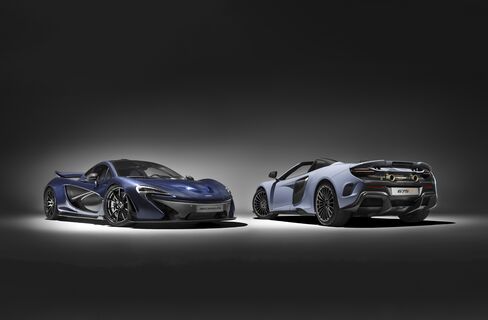 Tesla, too, will make a splash in Geneva, mostly because it has never shown its falcon-door Model X SUV in Europe.
From the German side, Audi will show its Q2 (formerly referred to as the Q1), which will make it the first of the German premium brands to make an SUV-B (a super-small SUV, usually around 165 inches or less). Audi plans to sell the Q2 as its main SUV when it hits full volume sales in 2018.
Not SUVs … but Close
Ferrari, while still resisting the urge to pander to an auto market obsessed with sport utility vehicles, will premiere its version of a practical-minded ride, the Ferrari GTC4Lusso. (It looks like a hatchback tourer.) The four-seat, 12-cylinder coupe is the first Ferrari to offer rear-wheel steering with four-wheel-drive. Its unique name comes from such predecessors as the 330 GTC and its 2+2 sister model, the 330 GT, both of which were rumored to be company founder Enzo Ferrari's favorites. It also recalls the 250 GT Berlinetta Lusso, another famous gran turismo car.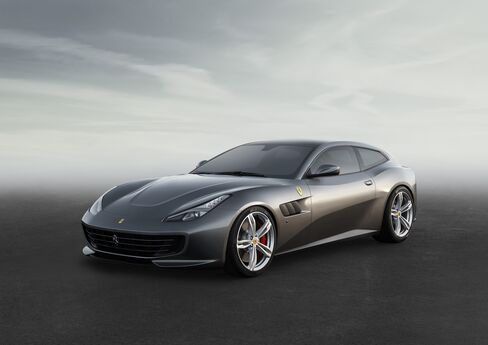 Expect it to bring mixed reviews. I tried quizzing some artistic types about it in Los Angeles this week, and its appearance was met with raised eyebrows.
"I wish it would be as beautiful as the original Lusso—I almost bought one of those," one artist said at the Vanity Fair Young Hollywood party at Chateau Marmont. Another partygoer noted that it's basically an updated FF, the four-seat, four-wheel-drive Ferrari launched in 2011—and therefore gave it a ho-hum pass while noting the "weird" steering configuration.
No matter. A Ferrari official statement claims the new model is unique enough to warrant its own moniker and says it duly combines "impeccable power" with comfort and a more elegant driving style.
"This is a car designed for clients wanting to experience the pleasure of driving a Ferrari anywhere, any time," the statement said. Company officials said the car will appeal to a younger client base that tends to drive its cars 30 percent more miles than older owners.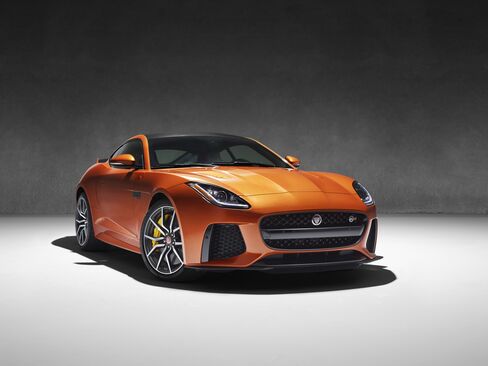 Another not-quite-SUV offering comes from Volvo, which has garnered early praise for its Volvo V90 wagon. When they show it, if the wagon is anything like the XC90 Volvo unveiled last year, the car will be a fine choice.
The Real Hot Cars of Geneva
Bored with SUVs yet? Let's move on to the rather more aggressive cars. Bugatti will garner plenty of hype with its $2.5 million Chiron, the real-life version of the virtual car it teased us with last year. This is the mid-engine successor to the Bugatti Veyron, and it has a speedometer that reached 310 miles per hour. Early estimates have it hitting 60mph in 2.2 seconds.
Mercedes will show a spate of cabriolets headlined by the C-Class Cabriolet, including the all-new SL, the SLC, and the AMG S65 Cabriolet. BMW will offer a M760Li xDrive (a faster 7-series). And Lexus will show a hybrid version of the already-seen LC luxury coupe. (Cadillac is skipping the show this year.)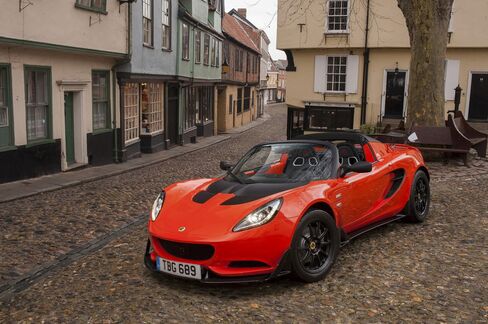 Elsewhere, Porsche will show a 4-cylinder 718 Boxster, and Lamborghini will show a one-off car called the Centenario to celebrate Ferruccio Lamborghini's 100th birthday. Jaguar will show its F-Type SVR, and Lotus will show its new fastest Elise, the Elise Cup 250, plus two as-yet unnamed, secret models. The company claims the two will make news but declines to give specifics. (Worth noting: Lotus has used that tactic before, and it later unveiled less-than-astounding debuts such as new variants on already existing models. Don't hold your breath.)
Fellow Brit Bentley will also show the 2017 Mulsanne, with three variants, including an extended wheel base version and a much-needed update to its old-school Flying Spur, with a new V8 edition. The base Mulsanne will continue the 505-horsepower 6.75-liter V8 that gets to 60 mph in 5.1 seconds; the Speed variant gets 530 hp with a sprint time of 4.9 seconds. They're worth a look.
Aston Martin will stage a major world debut of the DB11, the replacement for its excellent DB9. And McLaren will show a bespoke version of the P1 and its new 675LT Spider, which is limited to only 500 examples worldwide. (McLaren says it has already sold all of them.) The car in Geneva will have a satin, carbon-fiber retractable hardtop and rear seating area, with a "Longtail" Airbrake coated on the bottom with a natural carbon-fiber weave. The car's front bumper, end plates, side skirts, side intakes, and rear bumper are also finished in carbon fiber.
The most prestigious British heritage brand, Rolls-Royce, has said it'll show a "Black Badge" version of its $300,000 Ghost. Details are under embargo, officials said.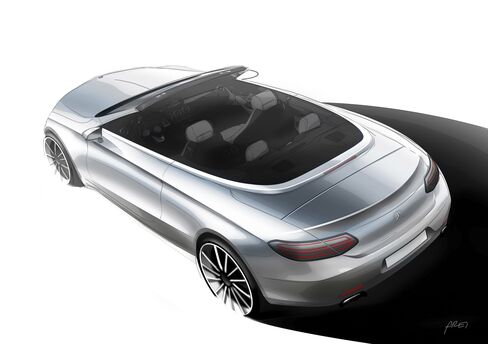 The Crazy Outliers
Now for the oddballs: British carmaker Morgan has said it will unveil a production electric version of its 3 Wheeler in Geneva—this one is expected to refine the version it showed at the 2015 Goodwood Festival of Speed. Pagani will show the Huayra BC, a faster version of the Huayra supercar. And Croatian carmaker Rimac says it will show the $940,000 Concept_One electric super-car.
If the 1,088-hp production version of the Croat car does hit stores, it'll compete against cars like the Ferrari La Ferrari and McLaren P1. The company said Concept_One will hit 60mph in 2.6 seconds, with a top speed of 221mph.T
The debut is a little suspect because Rimac has promised to produce this car since it showed a prototype in 2011. It makes sense that the company would hype the car as much as possible for Geneva; to compete for attention against all those expensive SUV rigs, you've got to go big.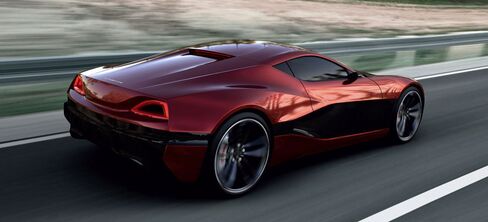 Before it's here, it's on the Bloomberg Terminal.
LEARN MORE