Bond Traders Roiled by Spain Impasse as Volatility Jumps: Chart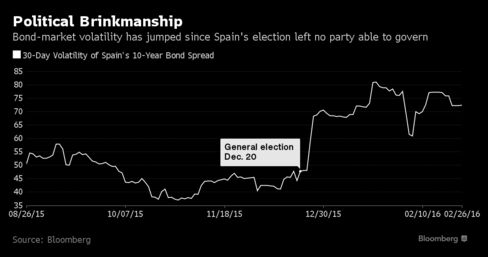 The average 30-day volatility of Spain's 10-year bond spread has surged since December's election, even as yields edged lower this week. Socialist leader Pedro Sanchez is seeking help to form a government before a confidence vote next week, but it's still not clear whether Podemos will join him and push for more spending, or the incumbent People's Party will offer support to defend its economic reforms. If he fails, there will be fresh elections in June.
Before it's here, it's on the Bloomberg Terminal.
LEARN MORE