Banks Exceed ECB Capital Floors as UniCredit Ranks Last: Chart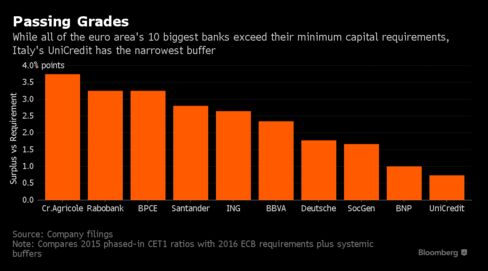 All of the euro area's 10 biggest banks say they exceed minimum capital requirements set by the European Central Bank. Still, some do by a wider margin than others, with Italy's UniCredit SpA showing the slimmest buffer. While European banks are "OK capitalized," some firms need to boost capital by a "manageable" amount to meet 2019 requirements, analysts at Credit Suisse Group AG said in a note to clients earlier this week.
Before it's here, it's on the Bloomberg Terminal.
LEARN MORE