These Emerging-Market Companies May Get Pounded by Pound: Chart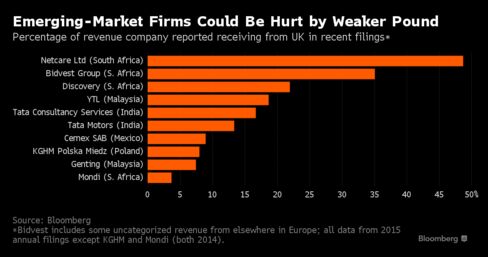 The pound is getting hammered as Britain considers exiting the European Union, falling against most of the world's currencies, including the legal tender of India, Mexico and other emerging-market countries. Some good-sized companies in the developing world report get significant revenue from the U.K. If the pound continues falling, that could hurt their bottom lines when the cash is repatriated.
Before it's here, it's on the Bloomberg Terminal.
LEARN MORE