Ten Million Cats Show How Big Japan's Aging Problem Is: Chart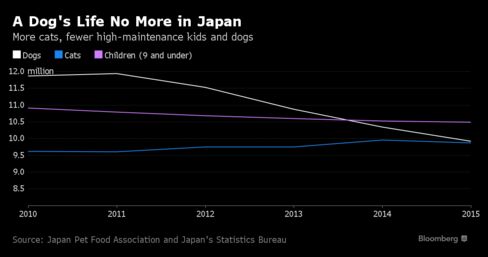 The number of cats kept as pets is on the way to overtaking that of dogs in Japan, while the number of children continues to drop steadily. In the fast-aging nation with people increasingly living alone, cats are finding favor because dogs are more demanding and need to be walked, according to Kaoru Souma, secretary general of Japan Pet Food Association.
Before it's here, it's on the Bloomberg Terminal.
LEARN MORE