Short Sellers Circle Woolworths Before Profit Report: Chart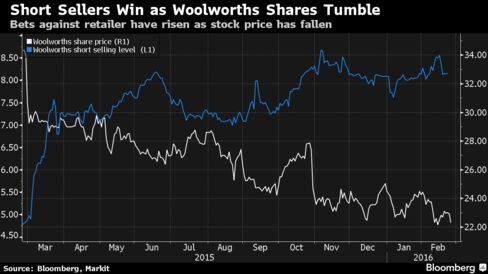 Short selling shares of Woolworths Ltd. has been a profitable strategy in the past year as the stock tumbled 35 percent. Ahead of Friday's profit update from the retailer, short interest was at 8.3 percent of outstanding shares, close to a record high reached in November, data compiled by Markit Group Ltd. as of Tuesday show. That's at least twice as high as on any other Australian listed company with a market value of $10 billion or more.
Before it's here, it's on the Bloomberg Terminal.
LEARN MORE