Economic Woes Overshadow Comoros Islands' Presidential Vote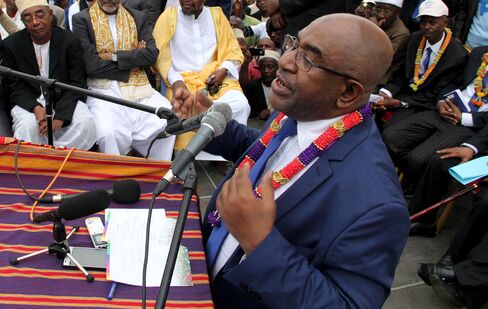 Former president among 25 candidates vying to govern islands

Economy grew estimated 1% last year amid electricity crisis
Comoros begins presidential elections on Sunday, with 25 candidates including a former head of state competing to govern the Indian Ocean archipelago that's been hit by slowing economic growth.
Voters on the island of Grande Comore will choose possible successors to President Ikililou Dhoinine, in line with a constitutional provision that rotates the federal presidency between the country's three semi-autonomous landmasses. The three leading candidates in the Grande Comore vote will then compete in a second round on April 10 that's open to the electorate nationwide.
The country of 770,000 people with a $624 million economy has had more than 20 coups or attempts at seizing power since it gained independence from France in 1975. The International Monetary Fund estimated growth at 1 percent last year, saying a shortage of electricity and sluggish enactment of a public investment program impacted the economy.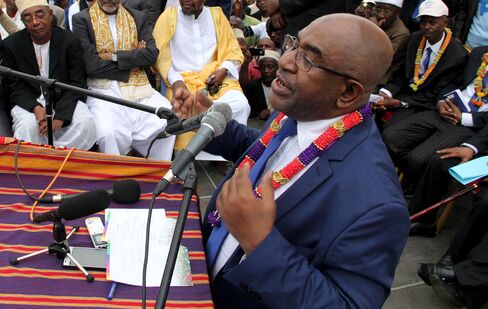 Mohamed Ali Soilhi, current vice president in charge of finance, is among the front-runners in Sunday's vote, along with Mouigni Said Baraka Soilihi, the governor of Grande Comore. Azali Assoumani, who as army chief of staff took power in a 1999 coup before winning elections in 2002 and ruling for another four years, is also standing.
Agriculture Income
Polling stations will open on Grande Comore between 7 a.m. and 6 p.m., with voters also casting ballots for a governor, according to authorities. Other islands will hold a gubernatorial vote on the same day. Former Tunisian President Moncef Marzouki is leading an African Union delegation observing the presidential election.
Agriculture accounts for about half of Comoros' GDP, and export income from vanilla and cloves can be easily disrupted by natural disasters, according to the CIA World Factbook. It's also one of the world's biggest producers of ylang-ylang, an essence used in perfumes, the International Federation of Essential Oils and Aroma Trades says on its website.
The archipelago off the coast of Mozambique experiences daily power disruptions and less than 50 percent of the population has access to electricity, according to the African Development Bank.
Before it's here, it's on the Bloomberg Terminal.
LEARN MORE