Asian Currencies Moving in Sync With Oil After Crude Rout: Chart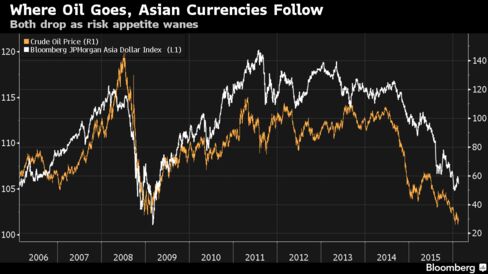 While Asia imports the bulk of the oil it uses, cheaper crude does little to boost the region's currencies. Oil prices partly reflect the outlook for global growth, which also impacts prospects for Asia's exports and demand for emerging-market assets. The Bloomberg-JPMorgan Asia Dollar Index, which tracks the region's 10 most-used currencies excluding the yen, fell 5.7 percent in the past year as crude slumped 46 percent in New York.
Before it's here, it's on the Bloomberg Terminal.
LEARN MORE