Europe's Miners Set for Bull Market Still Have Way to Go: Chart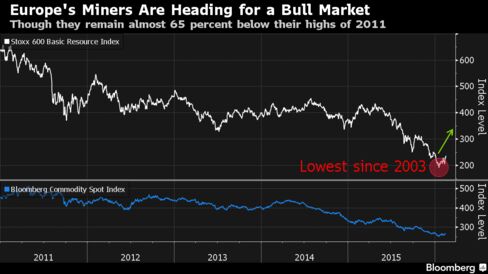 As global stocks succumbed to a bear market last week, European miners are getting over it. Those in the Stoxx Europe 600 Index have regained 23 percent from their 12-year low in January and are set to close in a bull market. While the companies are benefiting from a rebound in metals as the U.S. dollar weakens and speculation grows that Chinese policy makers will increase stimulus, they're still way below their highs of 2011.
Before it's here, it's on the Bloomberg Terminal.
LEARN MORE