Credit Suisse Investor Herro Backs Thiam on Overhaul Plans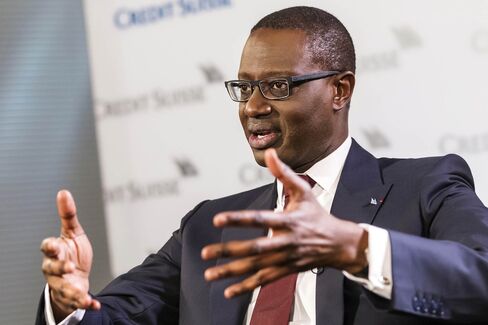 Harris Associates CIO says Thiam capable, will exceed goals

Investment bank shouldn't be recklessly abandoned, Herro says
Chief Executive Officer Tidjane Thiam is "very capable" of making the right decisions on which parts of Credit Suisse Group AG's investment bank to keep and which to relinquish, one of the company's biggest shareholders said.
"The investment bank does have a future," said David Herro, chief investment officer of Chicago-based Harris Associates. It should be managed to generate consistently solid returns, not "recklessly abandoned."
Herro, commenting in an e-mail Wednesday on Credit Suisse's efforts to shrink its securities unit, also predicted that the bank will reach and even exceed its cost-cutting and profit goals. Harris, which participated in a private placement and the ordinary capital increase, owns "just over" 8.5 percent of the bank, Herro said.
Thiam, 53, is under pressure from shareholders after a bigger-than-expected fourth-quarter loss. JPMorgan Chase & Co. cut Credit Suisse from overweight to neutral on Tuesday, citing fixed-income risks in the investment bank.
Credit Suisse has seen about 37 percent of its market value wiped out this year as the bank undergoes an overhaul in the midst of a global selloff. While the market turmoil is partly to blame for the drop, the bank is also suffering from a lack of confidence that it can execute the turnaround, Thiam said last week. Deutsche Bank AG, by comparison, has fallen 30 percent in 2016.
Credit Suisse fell as much as 1.6 percent in Zurich trading and was priced at 13.6 francs as of 11:42 a.m.
Bank stocks have swooned as global economic fears and falling commodity prices drive investors out of equities. Herro said banks are now among the most under-valued stocks globally, declining to comment on whether Harris would buy them at the moment.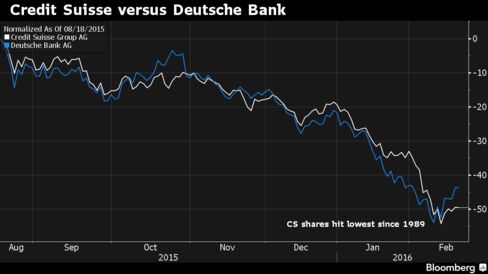 Under an overhaul outlined in October, Credit Suisse plans to more than double pretax profit by 2018, cut 3.5 billion francs of costs and eliminate thousands of jobs. The restructuring began with a share sale that raised 6 billion francs ($6 billion) for the bank.
Before it's here, it's on the Bloomberg Terminal.
LEARN MORE