In Oil Dominance, Saudis, Russians Duke It Out for China: Chart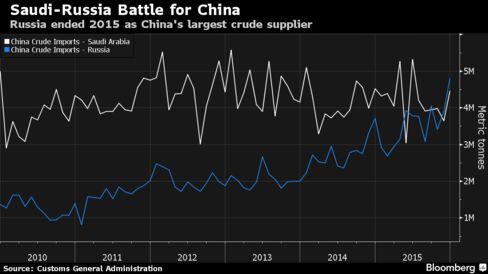 As Saudi Arabia and Russia tentatively agree to a freeze in crude oil output, the battle for supplying China remains finely balanced. Since 2010, Russia has narrowed the gap on Saudi Arabia and was China's biggest supplier for four months in 2015. In 2016, both will have to compete with a resurgent Iran. China is the world's second biggest importer of crude after the U.S.
Before it's here, it's on the Bloomberg Terminal.
LEARN MORE