Big Mac Prices Signal Korean Won Is Too Strong Versus Yen: Chart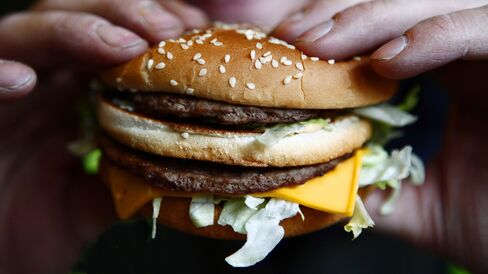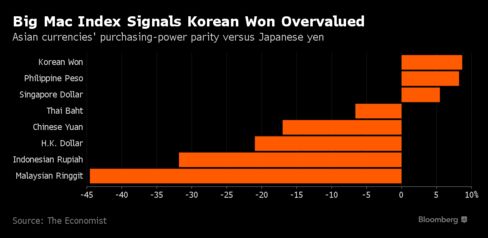 Although the yen has strengthened this year against every major Asian currency, only three exchange-rate pairs show the Japanese currency as overvalued, according to the Big Mac Index. The South Korean won is about 9 percent too strong against its Japanese peer -- even after dropping the most in Asia against the yen this year. The Malaysian ringgit is the most undervalued, according to the gauge, which measures purchasing-power parity based on prices of the McDonald's Corp. burger in each country.
Before it's here, it's on the Bloomberg Terminal.
LEARN MORE