Gold Beats Silver Evoking Global Financial Crisis in 2008: Chart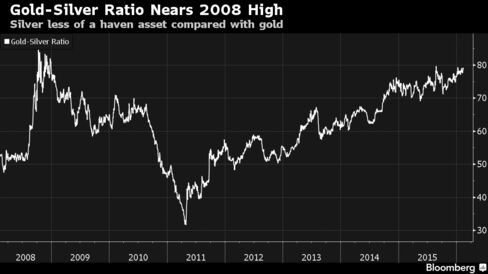 Gold's surge to the highest in a year means an ounce of the metal buys 79 ounces of silver, near the high of 84.5 ounces in 2008 during the global financial crisis. As investors fret about financial market turmoil, a potential recession and the health of bank balance sheets, they've turned to gold as a haven. Silver hasn't performed so well as about half of demand comes from industrial fabrication, which is threatened by a slowing economy.
Before it's here, it's on the Bloomberg Terminal.
LEARN MORE