Bats changes position on IEX application to become an exchange

IEX debate heats up before SEC decision due by March 21
Bats Global Markets Inc. has changed its mind about IEX Group Inc.'s controversial proposal to become a U.S. stock exchange.
Bats withdrew support for the upstart venue's bid, saying in a letter to regulators on Thursday that IEX made "gross misrepresentations" about the operations of competitors. IEX's actions "call into question the applicant's professional judgment," Bats said in the letter to the Securities and Exchange Commission, a copy of which was obtained by Bloomberg News.
"IEX has repeatedly demonstrated, through its public misstatements, its public relations campaign and its reckless misrepresentations to the SEC and the public, an inability to satisfy the basic tenets of being a national securities exchange," Bats, which had expressed support for IEX's application as recently as December, wrote in the letter.
The about-face from Bats, which handles about a fifth of U.S. equity volumes, is the latest salvo in an increasingly heated dispute over whether IEX would fit into the world's largest stock market as a full-fledged exchange. IEX, lauded by Michael Lewis in his 2014 book "Flash Boys," uses a fraction-of-a-second "speed bump" to delay orders to its system, a model it says will dull advantages enjoyed by high-speed traders.
Katsuyama Response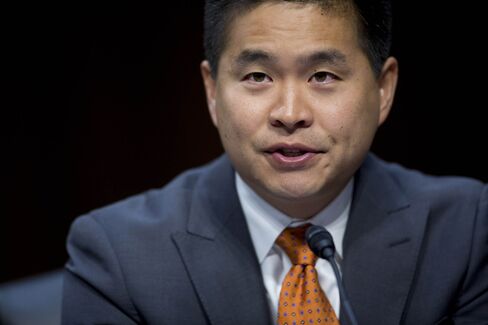 Whether IEX's speed bump would be a fair piece of infrastructure in a national securities exchange has been debated in a flurry of comment letters addressed to the SEC. Bats joins bourse operators Nasdaq Inc. and NYSE Group Inc. in urging the regulator not to approve IEX's proposal in its current form.
IEX, which currently handles less than 2 percent of U.S. equity transactions through a dark pool, says its model is not only permissible under current regulations, but is also a needed disruption to a national market system tilted in favor of the fastest traders. Money managers including T. Rowe Price and Oppenheimer Funds have voiced support for IEX's application to regulators.
"IEX will vigorously defend our market, even if it means pointing out double-standards, duplicity and other practices that harm regular investors," Brad Katsuyama, chief executive officer of IEX, said in an e-mailed statement. "It is clear that any exchange that prioritizes and sells speed will seek to block a new entrant that is creating a level playing field. When you compare the broad support that IEX has received to the narrow interests of exchanges and certain high-speed traders, it has never been more obvious why true competition is needed in the U.S. stock market."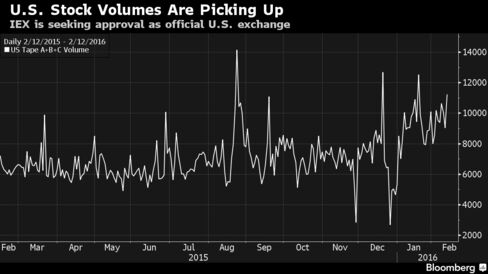 In its latest letter, Bats laid out three cases of alleged misrepresentations by IEX. In the first, Bats said an IEX letter to the SEC gave a "patently false" description of Nasdaq's system for sending orders to other venues. IEX had addressed the so-called router at Nasdaq because its own system had been labeled as unfair by critics including exchanges and electronic-trading firms.
IEX also misrepresented a potential rival in an op-ed last month, Bats alleged. The op-ed, written by IEX's head of markets and sales Don Bollerman, accused NYSE of operating a system that privileged the savviest customers, effectively creating a speed bump on its own system that regulators had not expressly approved. Bats said that while the op-ed implied that there was a lack of disclosure around different gateways used to access NYSE, they are fully disclosed and offered at the same price.
In its final criticism, Bats alleged that IEX's third comment letter to the SEC didn't accurately portray an order routing option offered by Bats.
The SEC has a deadline of March 21 to act on IEX's exchange application, a time limit which was pushed back from Dec. 21. The controversy over IEX has gotten additional attention during the U.S. earnings season, with executives from both NYSE's parent company -- Intercontinental Exchange Inc. -- and Nasdaq fielding questions on IEX in their earnings calls with analysts and investors.
Before it's here, it's on the Bloomberg Terminal.
LEARN MORE