When it comes to the selloff in bank stocks, there's plenty to blame: credit concern, earnings, negative interest rates, and souring sentiment.
Another theory: Burned by the rout in crude, oil-rich nations have been pressured to dump their shares. What do such funds, which make up about 5 percent to 10 percent of global assets, count among their biggest holdings? Financial firms.
Take the Gulf states: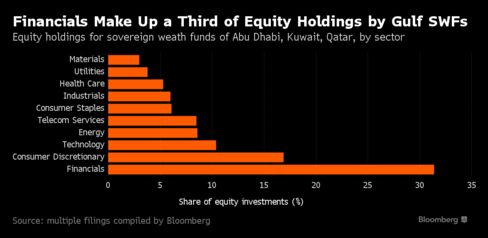 And while the world's biggest sovereign wealth fund has said it's sitting out the selloff, it also has a sizable exposure to banks: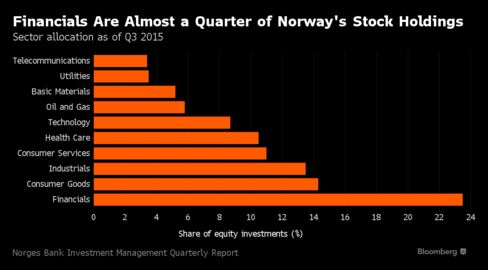 "Just because of the sheer size of their portfolios, and the proportion of their holdings in the financial sector, things would get even worse if sovereign wealth funds need to cut their exposure," said Peter Garnry, head of equity strategy at Saxo Bank A/S in Copenhagen.
Before it's here, it's on the Bloomberg Terminal.
LEARN MORE