World's Negative-Yielding Bond Pile Tops $7 Trillion: Chart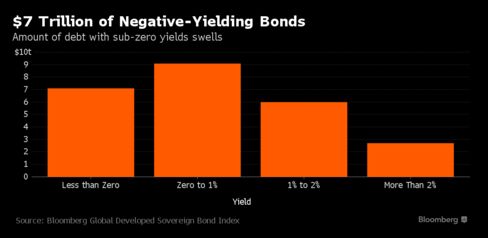 More than $7 trillion of government bonds offered yields below zero globally as of Monday, making up about 29 percent of the Bloomberg Global Developed Sovereign Bond Index. The total is poised to swell further after Japan's 10-year yield went below zero for the first time on record on Tuesday, as central-bank easing policies push borrowing costs to new depths. A negative yield means investors who buy the debt now and hold to maturity will receive less than they paid.
Before it's here, it's on the Bloomberg Terminal.
LEARN MORE