North Korea Missile Launches, Nuclear Detonations: Timeline
Missile program began with Soviet SCUD, launchpad from Egypt

Long-range Taepodong-2 rocket may be able to reach U.S.
North Korea says it successfully launched a satellite into space on a long-range rocket in a move that comes just weeks after the isolated regime defied the international community by conducting a fourth nuclear test. The U.S. and South Korea denounced the rocket launch as a veiled test of ballistic missile technology that violates United Nations Security Council resolutions.
Here is a history of North Korea's rocket launches and nuclear detonations:
1976-81: Begins development using SCUD-B missile from the Soviet Union and launchpad from Egypt
1984: First SCUD-B missile test firing
1988: Operational deployment of SCUD-B and SCUD-C missiles
1990: First Rodong missile test firing
1998: Operational deployment of Rodong missiles, which have a range of 1,300 kilometers. Firing of Taepodong-1 missile, which North Korea says was a satellite launch
2005: North Korea announces possession of nuclear weapons and its withdrawal from six-party talks aimed at ending its atomic program
July 2006: Taepodong-2, Rodong and SCUD missiles test firings. Taepodong-2 is a long-range missile that could eventually travel 10,000 kilometers and be able to strike targets in the U.S.
Oct. 2006: Korean Central News Agency announces "a successful nuclear test"
2007: Operational deployment of Rodong missiles
April 2009: Firing of Taepodong-2 missile, which North Korea says was satellite launch. United Nations strengthens sanctions and North Korea responds by withdrawing from six-party nuclear disarmament talks
May 2009: North Korea carries out second nuclear test
July 2009: Test-firing of SCUD and Rodong missiles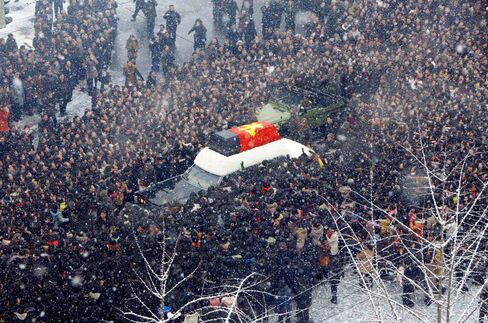 Dec. 2011: North Korean leader Kim Jong Il dies, clearing way for son Kim Jong Un to take power
April 2012: North Korea says Unha-3 rocket launch failed
Dec. 2012: North Korea launches Unha-3 rocket that puts its first satellite into space
Feb. 2013: North Korea conducts third underground nuclear test
Aug. 2013: North Korea reported to have restarted nuclear reactor to produce plutonium
May 2015: North Korea claims to have tested a submarine-launched missile; says it developed technology to mount nuclear warhead on a missile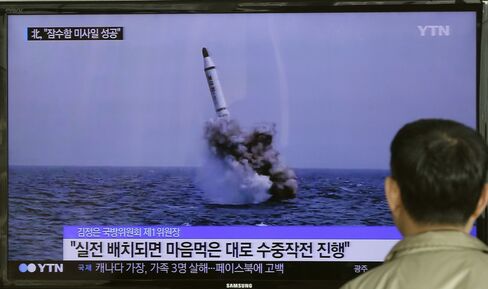 July 2014: North Korea conducts series of missile tests ahead of Chinese President Xi Jinping's visit to Seoul
Sept. 2015: North Korea threatens nuclear attack against U.S. and reaffirms its main reactor is operational. South Korean President Park Geun Hye says North would "pay a price" for fourth test
Dec. 2015 Kim Jong Un says North Korea is "ready to detonate" a hydrogen bomb
Jan. 6, 2016: North Korea says it successfully tests hydrogen bomb
Feb. 7, 2016: North Korea launches a long-range rocket that it says successfully put a satellite into orbit
Before it's here, it's on the Bloomberg Terminal.
LEARN MORE