Zika Crisis in Latin America Raises Questions on Asia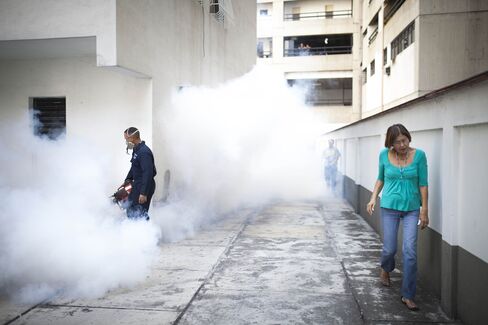 The World Health Organization this week labeled Zika, the mosquito-borne virus spreading through Latin America, and its possible association to birth defects a public health emergency of international concern. There are fears Zika could spread further.
In Brazil, the virus may be linked to more than 3,000 suspected cases of microcephaly, a condition that causes babies to be born with abnormally small heads and potential developmental problems.
While Asia isn't reporting any significant outbreak, the region has seen sporadic Zika cases in previous years. And the wide prevalence of the Aedes mosquito—the main transmitter of Zika—in tropical climates may put Asian countries at risk if travelers bring in the bug. Here's what experts are saying:
Should Asian countries worry about Zika?
Zika has been in this region for at least 60 years, and cases have been documented in Indonesia, Thailand and the Philippines, says Duane Gubler, a professor at the Duke-NUS Graduate Medical School in Singapore, who adds that it has most likely infected humans sporadically in the region for years, but was misdiagnosed as dengue.
Scientists agree that all countries with the dengue virus, which is carried by the same mosquito, are vulnerable. There's a high possibility of individual travelers from Latin America entering with the virus. Ben Cowling, a professor at the University of Hong Kong's school of public health, says it is inevitable for the region to have imported cases, but it's not clear if they will result in sustained local transmission.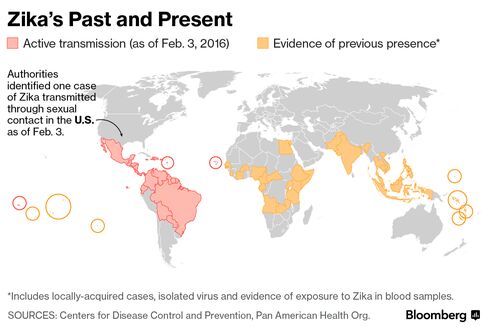 For parts of Asia, the hope is that winter weather will—at least for now—help curb the spread of the virus. China's health ministry last week said it believes the country is unlikely to see an epidemic as there are fewer mosquitoes because of the cold.
How fast could Zika spread from travelers arriving in Asia?
It's hard to say, but if we assume the virus is spread mainly by mosquitoes, it should not spread as fast as, say, influenza, says Raina MacIntyre, head of the school of public health and community medicine at the University of New South Wales in Australia.
The data around the epidemic pattern is not publicly available, so it's difficult to judge at this stage, she says, adding that the potential for any human-to-human transmission will be closely watched. (The U.S. this week had a possible case of sexual transmission of the virus.)
While individual cases could be a cause of concern, it's good to remember that with a single case alone it wouldn't be easy for an outbreak to occur, says Sanjaya Senanayake, an infectious diseases physician at the Australian National University Medical School. There would have to be a "perfect storm," he says, with an infected person who has the virus in their blood being bitten by an Aedes mosquito that then transmits it to someone else. But when there are a lot of cases, the risks would of course increase.
There may have been mini outbreaks in Asia and a proportion of the population could be immune to the virus, Senanayake said.
Could we see a surge in microcephaly cases in Asia?
Most people with Zika only end up with a mild fever and skin rash, and the biggest risk appears to be to pregnant women.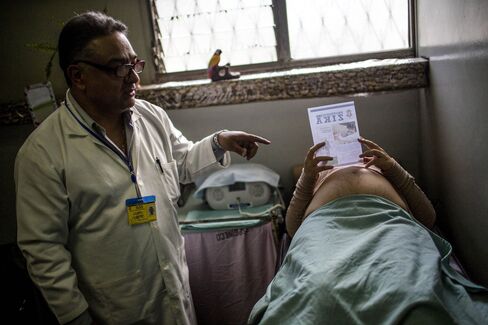 Given the suspected microcephaly cases in Brazil, researchers are studying a potential link between the Zika virus in pregnant women and the condition in their babies. A lot remains unclear about the virus spreading through Brazil, and it has yet to be confirmed as the cause of the microcephaly cases. So, outcomes in other parts of the world are uncertain.
It is possible the virus has mutated, according to MacIntyre. It is also possible that widespread exposure to other flaviviruses—a family of viruses that includes dengue—could confer some degree of protection to people in Asia, she says.
What economic effects could Asia feel in an outbreak?
If a tourist hub were hit, visitors might reconsider travel plans, hurting businesses from airlines to hotels. The global travel industry is also seeing early effects from the virus in Latin America.
While the outbreak is still miles away, some Asian businesses are already taking note. Takeda Pharmaceutical Co., Asia's largest drugmaker, has assembled an internal team to look into how it might contribute to global vaccine efforts to combat Zika.
Asian governments say they are staying alert. In the financial hub of Hong Kong, the government says it is reinforcing mosquito control measures. And it says local response and health surveillance will be adjusted if necessary.
Before it's here, it's on the Bloomberg Terminal.
LEARN MORE