Credit Markets Offer Jewels for Selective Investors, Byrne Says
`Best time' for buyers, according to Benefit Street president

Oil rout may claim more victims with junk weakest since 2008
It's time for investors to buy into debt markets -- if they can pick the right companies, according to Benefit Street Partners LLC's Richard Byrne.
"A lot of babies are being thrown out with the bathwater," Byrne, president of Benefit Street, said in a television interview on Bloomberg <GO> Wednesday in New York. "It's a credit picker's time to really go in there and look at the companies that do not have the cyclicality and commodity exposure to find the good ones. Even within the ones with those exposures, there are jewels."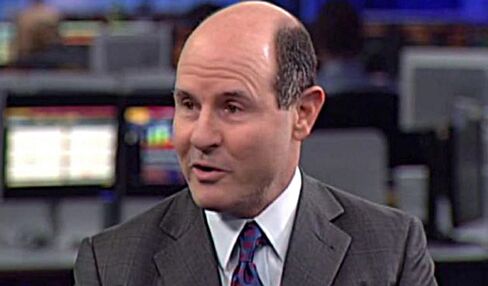 Poor discipline, investors' hunt for yield, deteriorating fundamentals and daily liquidity problems had all contributed to frothiness in credit markets, Byrne said, comparing the situation in high-yield debt to 2008 as the premium over Treasuries that investors demand to hold CCC credit has soared.
"If you take away 2008, it's as wide as it's ever been," Byrne said. "You see a less pronounced widening of spreads across the board in other ratings categories."
Investors have to pay attention to fundamentals, Byrne said, advising that distress rates and defaults are likely to increase if oil prices stay low. West Texas Intermediate and Brent crude, the benchmarks for North America and Europe, both closed at the lowest level since 2003 on Jan. 20. Analysts forecast prices will climb more than $15 by the end of 2016.
The risk premium on the Markit CDX North American High Yield Index, a credit-default swaps benchmark tied to the debt of 100 speculative-grade companies, rose for a third day Wednesday in New York, nearing a more than three-year high touch last month.
"I think this is the best time to be a buyer," Byrne said. "It's selective -- I wouldn't do so through daily liquid funds. It's not a beta play. You don't want to buy a CCC index."
Before it's here, it's on the Bloomberg Terminal.
LEARN MORE