Danske Bank Unveils $1.3 Billion Share Buyback Program
Denmark's biggest bank said it will buy back another 9 billion kroner ($1.3 billion) in shares -- nearly double its previous program -- after exceeding capital targets.
The program will run until February next year, the Copenhagen-based bank said on Tuesday. Danske is recommending a dividend of 8 kroner per share, resulting in a payout ratio of 46 percent of profits. It forecast 2016 net profit in line with 2015's results, before goodwill impairments.
Danske shares rose as much as 4.6 percent and traded 2.7 percent higher at 185.20 kroner as of 10:09 a.m. in Copenhagen. The bank now has more capital than it needs to fulfill regulatory requirements, Thomas Borgen, chief executive officer, said at a press conference after the results were published.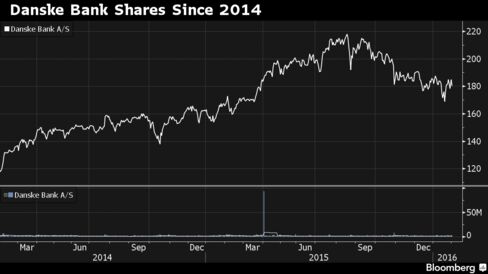 Danske said net income, before goodwill impairments, rose 63 percent to 4.64 billion kroner. After impairments, it lost 129 million kroner, compared with a loss of 6.33 billion kroner a year earlier, when it took goodwill impairment charges of 9.1 billion kroner.
Net interest income fell to 5.31 billion kroner from 5.74 billion kroner, while total income slipped to 11.19 billion kroner from 11.27 billion kroner, the bank said.
Despite the fact that banking in Sweden and Denmark is grappling with the fallout of negative interest rates, the Nordic region still has "fantastic" potential, Borgen said. Among areas that look promising is wealth management, as the level of customer savings grows, he said.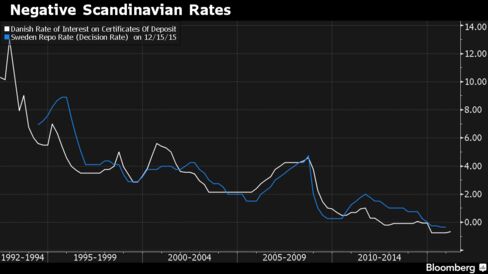 Before it's here, it's on the Bloomberg Terminal.
LEARN MORE