Taking a Private Jet to Cuba? Now Your Pilot Can Stay Overnight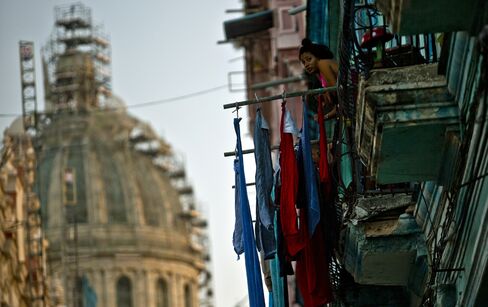 A year after flights allowed, aviators no longer have to leave

Gap in rules had added fuel, fee expenses for travelers
U.S. pilots can now stay in Cuba with their aircraft, removing an odd, expensive obstacle for private-jet travel to the communist island.
Until recently, a year after the U.S. government began allowing private-plane and charter flights, pilots couldn't remain on the island because they weren't covered by the 12 categories of permitted travel to Cuba. That meant that after dropping off their passengers, private-jet pilots had to catch another flight out or leave with the plane -- burning fuel and incurring more landing fees -- before returning to pick up their charges.
The rules were amended in September to let aircraft stay for seven days. But pilots still had to leave. That contradiction was rectified with a Jan. 27 entry in the U.S. Federal Register, after the Obama administration ruled that crews could stay as long as the aircraft.
"The government is learning as it's going along," Doug Jacobson, a sanctions lawyer with Jacobson Burton Kelley PLLC in Washington, said Monday. "This pretty much solves the problem, at least some of the day-to-day problems, that I've been seeing."
Private jet flights from the U.S. to Cuba have increased as companies look for business opportunities and well-heeled travelers try to get a glimpse before commercialization erases the once-isolated country's land-that-time-forgot quality.
Before the rules were relaxed last year, it could take months to get an exemption from the Treasury Department to fly a private jet from the U.S. to Cuba, Jacobson said. Private aircraft now can schedule flights at any time as long as the passengers fit into the department's 12 permitted reasons for travel, such as education, cultural exchange and business research.
Commercial flights are expected to be allowed this year, Jacobson said.
Before it's here, it's on the Bloomberg Terminal.
LEARN MORE