Google Searches for Bank of Japan Rise Ahead of Decision: Chart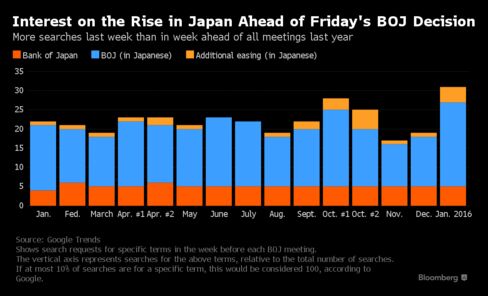 There is a lot of interest in the Bank of Japan decision expected later on Friday, and not just from financial market participants. People in Japan searched on Google for the terms "additional easing" and "BOJ" more last week than in the week prior to any meeting in 2015. This trend in whether the bank will add to its unprecedented stimulus and further weaken the currency comes as more people searched for "strong yen" than "weak yen" for the first time since late 2012.
Before it's here, it's on the Bloomberg Terminal.
LEARN MORE