For Departing Nasdaq CFO Lee Shavel, Next Stop Is ITG Board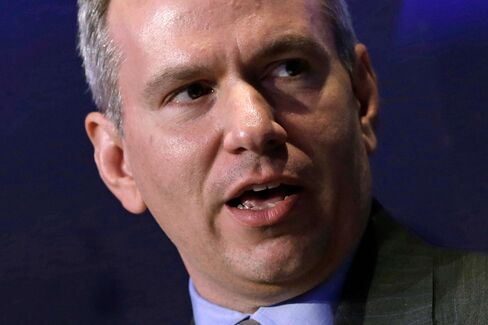 Latest leadership change at ITG in aftermath of dark pool fine

Shavel used to work as investment banker at Bank of America
Lee Shavel, whose plan to retire as Nasdaq Inc.'s chief financial officer was announced Thursday morning, has joined the board of Investment Technology Group Inc., a brokerage seeking to recover from a regulatory fine.
ITG made the announcement in a statement Thursday, just hours after Nasdaq said he would on March 31 leave the job he's held since 2011.
Shavel's appointment is part of a string of changes ITG has made since July, when the brokerage revealed it faced a record penalty for alleged wrongdoing at its dark pool. Chief Executive Officer Bob Gasser was ousted and Chairman Maureen O'Hara left. The U.S. Securities and Exchange Commission ended up fining ITG $20.3 million.
"I think he found it too boring here," Robert Greifeld, CEO of Nasdaq, said in a phone interview Thursday. "It was not intense enough."
Before joining Nasdaq, Shavel, 48, was an investment banker at Bank of America Corp., where he advised exchanges on several deals. Those included Nasdaq's initial public offering and its unsuccessful bid for NYSE Euronext, as well as the sale of the New York Mercantile Exchange to CME Group Inc.
"Lee has been a banker to and manager of market structure companies, so he brings operating and financial experience to the board of directors," said Ken Worthington, an analyst at JPMorgan Chase & Co. who covers both ITG and Nasdaq. "ITG is rebuilding its board, so this is a very logical fit for both him and ITG."
Other leadership changes at ITG, whose stock price has been cut in half since last year's high, include appointing JPMorgan's Frank Troise as CEO and naming Minder Cheng chairman.
Shavel wasn't the only exchange executive announcing plans for a new role on Thursday. Duncan Niederauer, who sold the New York Stock Exchange to Intercontinental Exchange Inc. in 2013, was named to the board of Realogy Holdings Corp., which operates real-estate brokerages.
Before it's here, it's on the Bloomberg Terminal.
LEARN MORE