British Exit From European Union Might Curtail Finance: Chart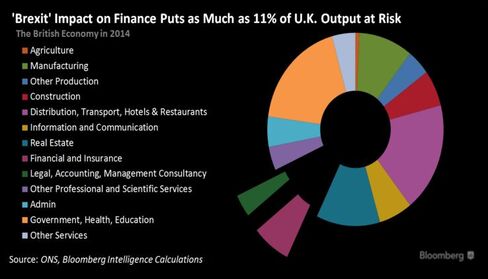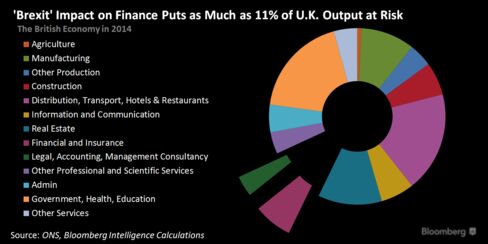 Finance and insurance services, along with related sectors such as legal services, accounting and management consultancy, accounted for about 11 percent of the U.K.'s economic output in 2014, bigger than the manufacturing sector. Should Britain leave the European Union, access to the single market may be curtailed, write Bloomberg Intelligence's Jamie Murray, Sarah Jane Mahmud, Jonathan Tyce and Dan Hanson. That would reduce the attractiveness of the City of London as a global financial center and might prompt the relocation of some activities.
Before it's here, it's on the Bloomberg Terminal.
LEARN MORE