Tupperware's Asian Focus Opens the Lid on Currency Woes: Chart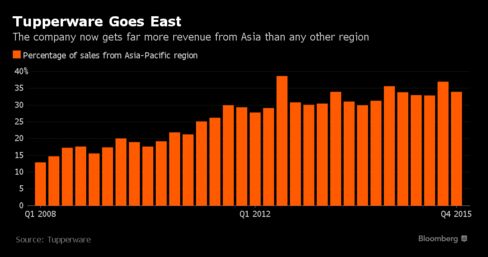 Tupperware Brands Corp., whose plastic containers were once synonymous with American suburbs in the 1950s, has migrated east. The company gets almost 40 percent of its sales from the Asia-Pacific region, far more than North America or Europe. That overseas focus is now bringing headaches to Tupperware, which said on Wednesday that the strong U.S. dollar contributed to a 13 percent decline in fourth-quarter sales. The stock tumbled as much as 17 percent, the worst intraday plunge since 2008.
Before it's here, it's on the Bloomberg Terminal.
LEARN MORE