Hershey Learns That Selling Chocolate in China Isn't Easy: Chart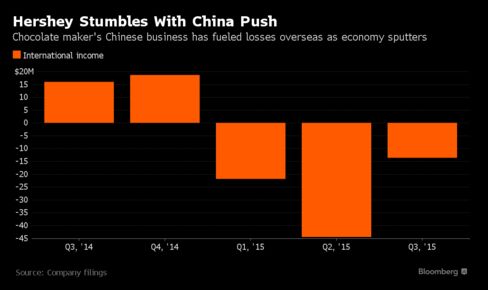 Hershey Co.'s push into China has been costly. After using the acquisition of candy company Shanghai Golden Monkey to expand in the country in 2014, Hershey has seen its overseas losses mount. In addition to distribution and payment-collection problems at Shanghai Golden Monkey, a sputtering Chinese economy has turned China into a tougher market for Hershey. It doesn't help that the Chinese still eat chocolate in far lower numbers than consumers in the U.S. and Europe.
Before it's here, it's on the Bloomberg Terminal.
LEARN MORE