Hedge Fund Startups Dropped to 13-Year Low in 2015: Chart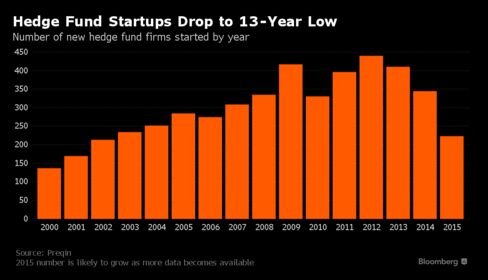 The number of hedge fund companies started in 2015 dropped to 223, the lowest since 2002, according to data from industry tracker Preqin. Volatile markets combined with slumps in commodities and equities to undermine the confidence of potential new entrants, Preqin said in its global hedge fund report released Tuesday. As many as 6,020 hedge fund firms managed $3.2 trillion in assets globally.
Before it's here, it's on the Bloomberg Terminal.
LEARN MORE