Philippine Economy Doesn't Need Stimulus, Central Bank Governor Says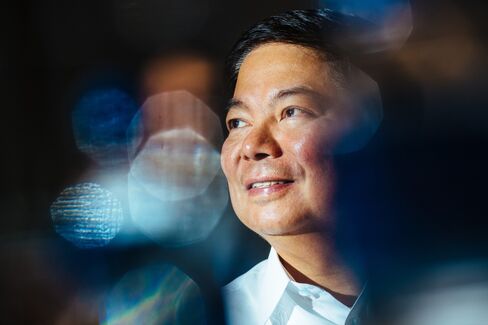 World Bank sees economic growth of more than 6% until 2018

Nation has fiscal space to counter impact of global risks
The Philippine central bank governor said there's no need for now to shore up his economy with lower interest rates, putting the onus on fiscal policy to help sustain a historic pick-up in the Southeast Asian nation in recent years.
"There is no urgency for monetary policy to provide additional stimulus to growth," Amando Tetangco said in an interview on Monday. "We have fiscal space, and the government can accelerate fiscal spending particularly for infrastructure. That can offset any impact that can arise from weak global economic conditions."
While emerging markets including Brazil have faltered amid an entrenched China slowdown, the World Bank forecasts the Philippine economy will expand more than 6 percent this year until 2018, to remain among the fastest in the world. President Benigno Aquino, whose six-year term ends in June, is boosting spending to a record to help shield the nation as global demand weakens.
"We are starting 2016 from a position of relative strength on the economic side -- on the monetary-side and the fiscal-side," Tetangco said in his office in Manila. "Domestic demand continues to be firm, driven mainly by consumption. The services sector, the construction sector as well as the manufacturing sector are showing signs of sustained growth."
Liquidity Tools
Policy makers can also redeploy liquidity tools they adopted during the 2008-2009 global financial crisis should it become necessary, the governor said. These measures included increasing the budget for lending to banks in pesos, allowing lenders to borrow in U.S. dollars, and expanding assets accepted as collateral.
"We can also deploy some of these tools again if necessary to stem market volatility," Tetangco said.
Bangko Sentral ng Pilipinas has room to hold its benchmark rate until the adoption of an interest-rate corridor is complete, Tetangco said. The central bank is preparing to shift to a multiple interest-rate regime by the second quarter, a move intended to strengthen its policy tools.
Manufacturing Resurgence
Remittances, outsourcing and manufacturing gains are boosting the economy, Tetangco said. Fourth-quarter expansion was probably 5.9 percent, according to a Bloomberg survey ahead of data due Thursday. Full-year 2015 growth was forecast at 5.7 percent.
"The manufacturing sector is re-emerging as a potential source of growth," Tetangco said. "It's recovering with the entry of more foreign investments particularly from Japan."
Before it's here, it's on the Bloomberg Terminal.
LEARN MORE