First Word Asia: The Big Questions and Bogeymen in Markets
Jan. 25, 2016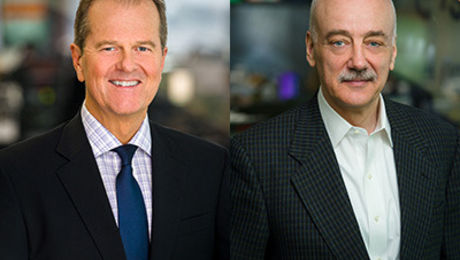 The yuan has stabilized over the past six trading days. The offshore yuan rose Monday after China stepped up verbal defense of its currency to ward off speculators. A commentary by the official Xinhua News Agency said those entering short positions in the yuan are expected to "suffer huge losses." The commentary said policy makers would take measures to stabilize the exchange rate.
On First Word Asia, Bloomberg's Bryan Curtis and Doug Krizner spoke about the yuan and the mood in Asian equity markets with Sam Tuck, senior currency strategist for Greater China at Natixis Asia, and Sean Callow, senior currency strategist at ANZ Bank.
First Word Asia on Bloomberg Radio: Breaking economic, business and market news as it happens around the globe, with a special focus on Asia.
SoundCloud: First Word Asia: Jan. 25, 2016
←Listen to previous clip Listen to next clip→
Before it's here, it's on the Bloomberg Terminal.
LEARN MORE