It can often feel like women are an afterthought when it comes to mechanical watches. It's as if slapping a few diamonds on a miniaturized version of a men's watch, throwing an inexpensive quartz movement inside, and launching a marketing campaign were actually enough to persuade a thinking person to invest in something. Thankfully, times are changing, as seen at this year's SIHH luxury watch show. Brands are thinking outside the box and creating lots of great women's watches that rival their creations for men in every way. Here are a few of the best.
Roger Dubuis Black Velvet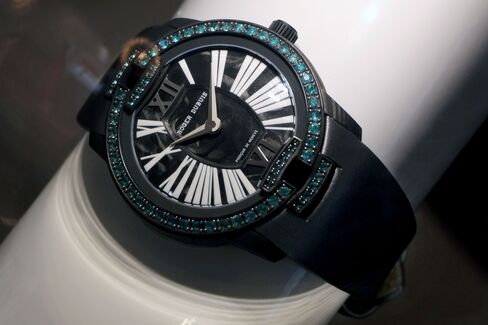 Gem setting is nothing new for Roger Dubuis, but mounting 66 tourmalines in a monobloc carbon case is definitely out of the ordinary. In fact, the manufacture had to invent (and patent) a new technique for setting the stones in the rigid material. Against the mottled black, the bluish-green stones really shine. Underneath all this, though, is a Geneva Seal-certified movement made entirely in house by Roger Dubuis. Only 88 pieces of this watch will be made, and each will cost 55,000 Swiss francs (approximately $55,000).
Jaeger-LeCoultre Reverso One Duetto Moon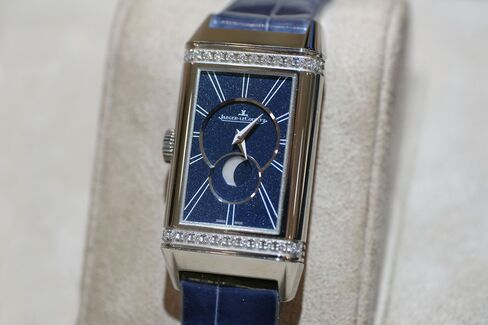 The entire Reverso line got an overhaul this year, and this watch is one of the standouts. The case has a slightly more architectural feel, with some visual tension in the lugs and along the sides. Slim diamond lines at the top and bottom of the dial provide a little sparkle without being too distracting. A face is on each side of the reversible case (two for the price of one at $11,500), but the back dial is the one you'll be staring at. The double line markers and moonphase indicator stand out nicely against the deep textured blue, and the sharp hands are easy to read, even on the small scale.
Piaget Limelight Gala Milanese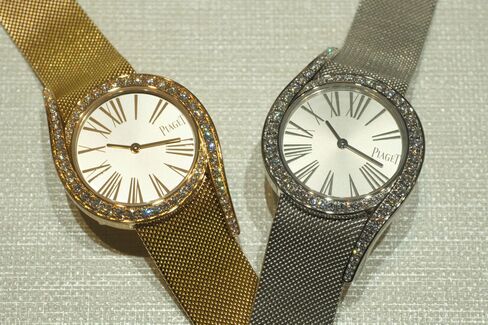 When it comes to making metal watch bracelets, Piaget's know-how is second to none. It has an entire Geneva workshop with dozens of dedicated designers and artisans who do nothing else. This extension of the Limelight Gala collection takes the asymmetrical case shape with a slim diamond bezel and renders it with an integrated full mesh bracelet in either rose gold ($34,500) or white gold ($36,000). They're so flexible and comfortable they feel almost like a thin leather or satin strap once you put them on, and because of the fully adjustable sliding clasp, you don't have to get it personally sized by a jeweler, either. It's convenience and elegance all in one.
Vacheron Constantin Overseas Small Model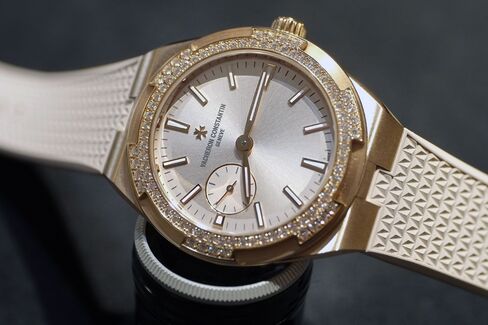 I know I said shrinking down a men's watch and putting diamonds on it was a bad idea, but consider this Vacheron Constantin as the thoughtful exception that proves the rule. The ladies' version of the new Overseas has the same angular design as the men's models but with a full diamond-set bezel and a unique brownish-gray dial that is even more distinctive than the blue and gray options available on the other versions. While my favorite is the rose gold watch on a soft white rubber strap ($39,500), there are also variations with full metal bracelets in both stainless steel ($24,900) and rose gold ($51,400).
Cartier Hypnose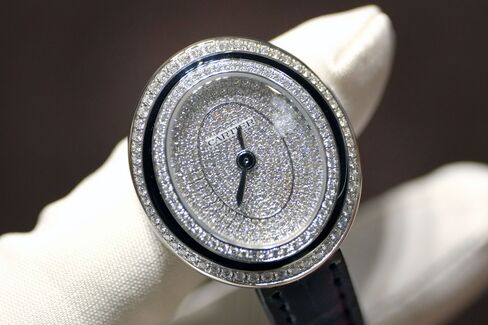 Hypnose isn't just a watch; it's an entirely new collection from Cartier. The basic profile shared by all the watches is a series of nested ovals that are layered vertically, so the shape of the case appears to shift as you tilt the watch and look from different angles. On some watches, additional layers of diamonds and black lacquer amplify the illusion. There are many different models, ranging from a pink gold model on a strap with no lacquer and only two rings of diamonds ($28,600) to a full diamond pavé model on a diamond pavé bracelet ($181,000). This is Cartier at its best.
Before it's here, it's on the Bloomberg Terminal.
LEARN MORE