S&P 500 Correction Appears Small in Context of History: Chart
The recent 10 percent drop in U.S. stocks looks very small when considered in the context of the 220 percent rally from the 2009 nadir to the 2015 peak.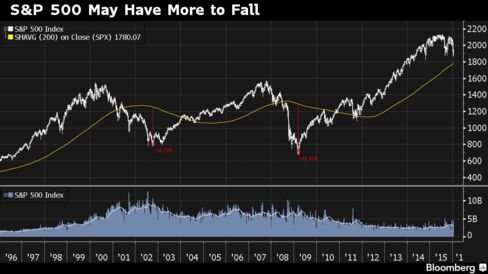 The Standard & Poor's 500 Index remains more than 5 percent above its 200-week moving average, and has not spent this long continuously above it since the 1990s dot-com era. When that bull run finished, the market fell to 38 percent below the 200-week moving average, while the 2009 crash bottomed out 48 percent below it.
Before it's here, it's on the Bloomberg Terminal.
LEARN MORE