Richard Abramson, AllianceBernstein Veteran, Dies at 70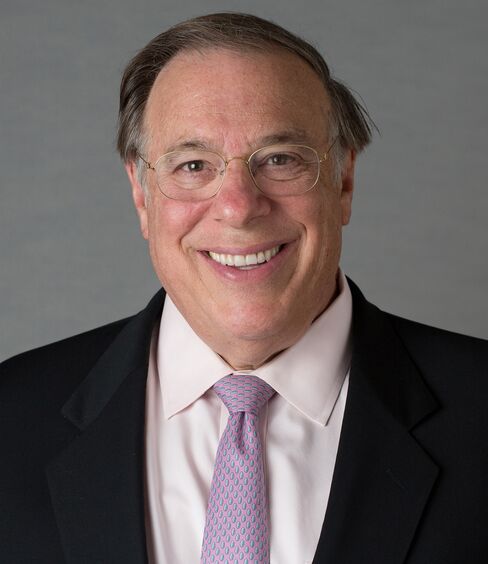 Richard Abramson, who helped build AllianceBernstein's institutional advisory business during his almost four decades at the New York-based investment firm, has died. He was 70.
He died Jan. 17 at his home in Manhattan, his wife, Lorraine Lotzof Abramson, said yesterday. The cause was multiple myeloma, a type of cancer.
A 37-year veteran at AllianceBernstein Holding LP, Abramson since 2013 was senior national managing director of client solutions, focusing on customer relationships and training the firm's institutional sales staff.
"Richard helped to shape our client-facing strategy in all three channels -- retail, institutional and private client -- during his career," Robert Keith, head of the company's Global Client Group, said today in a phone interview from London.
"His influence was broad-based and he was a friend, a leader and a real culture-carrier inside the firm," he said. ``A lot of professionals who were hired and trained by Richard ascended through the asset-management industry more broadly.''
An avid swimmer, Abramson won gold and silver medals at the 1961 Maccabiah Games in Tel Aviv, Israel. He met his future wife, Lorraine, a South African-born runner, at the 1965 games and they married three years later in Johannesburg.
"I won three gold medals -- the 100-, 200- and 400-meter in track -- and I won him," she said.
In 2008, Abramson swam the English Channel in a relay with friends and then, in 2013, he lapped the waters surrounding Manhattan to raise funds for multiple myeloma research.
'Creative, Indefatigable'
"He's creative, indefatigable, driven toward the goal whatever it may be," Roger Hertog, his friend and colleague of more than 30 years, said during a 2012 tribute at the Washington Institute for Near East Policy, where Abramson served as president since 2014. Hertog, a founding partner of Sanford C. Bernstein & Co., is AllianceBernstein's vice chairman emeritus.
Sanford C. Bernstein -- named after its founder -- opened in 1967 as a private securities firm serving affluent investors and providing institutional research. In 2000, it was acquired by Alliance Capital Management LP for $3.5 billion in cash and stock to form AllianceBernstein. Now known as AB, the firm had $468 billion in assets under management as of Dec. 31.
Air Force
Richard Stanley Abramson was born July 24, 1945, in Manhattan to Jack and Ruth Abramson, the youngest of three sons. After graduating from the U.S. Air Force Academy near Colorado Springs, Colorado, in 1968, he served at Hanscom Field outside of Boston through 1972. That year, he received an MBA from Babson College in Wellesley, Massachusetts.
After business school, Abramson headed to New York. There, he became an associate at securities firm Hayden Stone, Inc. and, from 1973 to 1975, worked as a consultant in the funds evaluation group of A.G. Becker Paribas Inc. He spent the next four years as a vice president at NSR Asset Management Corp.
Abramson joined Bernstein as a managing director in its financial adviser department. A few years later, he helped initiate the company's institutional advisory business -- today overseeing $237 billion -- and was put in charge of marketing to plan sponsors, including public and private pension funds. He returned to the financial adviser department in 1998 as managing director.
In addition to being president of the Washington-based Washington Institute, a nonprofit organization that analyzes U.S. policies on the Middle East, Abramson's philanthropy included serving on the investment committees of the North Shore-LIJ Health System, the Association of Graduates-U.S. Air Force Academy and the Legacy Heritage Fund, a New York-based group that supports Jewish and other causes.
Auschwitz Program
"He wore it all with a smile," said Washington Institute Executive Director Robert Satloff. "He had this fantastic, infectious grin and he did these remarkable things. He did it all with such ease, and grace, and humility and humor."
Abramson also served on the board of the American Friends of the Hebrew University and created a program at the Auschwitz Jewish Center, enabling U.S. cadets to study the Holocaust.
He is survived by his wife Lorraine, author of the 2010 memoir "My Race: A Jewish Girl Growing Up Under Apartheid in South Africa;" brothers Allan and David; children Gregg and Jill; and four grandchildren.
(Updates with Robert Keith comments starting in fourth paragraph.)
Related ticker: AB US (AllianceBernstein Holding LP)
Before it's here, it's on the Bloomberg Terminal.
LEARN MORE